• art • crypto • feeltheline • NFT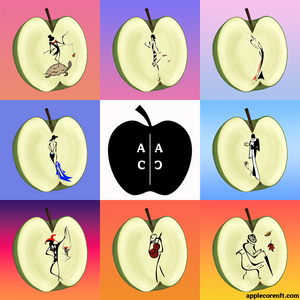 In 2022 Tatyana and her FeelTheLine brand made an entrance into Crypto Art by dropping their first NFT collection, named Apple Core Art Club aka AC|AC on Open Sea platform. The official launch and start of public sales are planned for early 2023 - stay tuned for the announcement!
---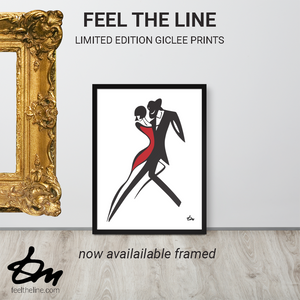 All limited edition prints are available in both framed and unframed versions. The black wooden frame would set you off additional $35-$65 depending on the size.  Alder, semi-hardwood .75″ (1.9 cm) thick frame from renewable forests Paper thickness: 10.3 mil (0.26 mm) Paper weight: 5.57 oz/yd² (189 g/m²) Lightweight Acrylite front protector Hanging hardware included Blank product components in the US sourced from Japan and the US Blank product components in the EU sourced from Japan and Latvia FREE SHIPPING WORLDWIDE for orders over $150 USD! Color Customization is available by special order. Get yours today! 
---
• #artrevolutiontaipei • #exhibition • art • artprize • artrevolution • artshow • feel the line • feeltheline • markovtsev • taipei • taiwan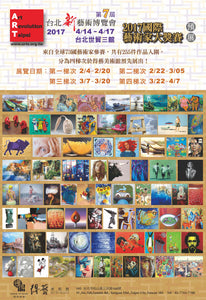 We were so happy and honored to learn this week that two of Tatyana's artworks "Lady By The Sea" and "Love Tango" have been selected to participate in the finals of the prestigious International Art Competition (I.A.C.) aka International Artist Grand Prize Competition taking place in Taiwan, and will be shown at the legendary ART Revolution Taipei 2017 mega art show event on April 13-17 (World Trade Center).  More info to come soon.   I'm proud to be among such a distinguished group of artists. Please see all finalists here: http://www.arts.org.tw/2017/eng/result.html Thank you from all my heart to The Taiwan International Contemporary Artist Association, Director General...
---
• art • finalist • prize • revolution • show • taipei • taiwan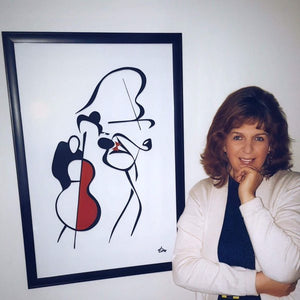 Tatyana's work "Jazz Band" was selected as one of only two U.S. finalists in the prestigious 2016 International Artist Grand Prize Competition in Taipei, Taiwan and will be shown at A.R.T. Revolution Taipei April 21-25, 2016. The results of the Grand Prize Competition will be announced on April 25th. Please see more information here: http://www.arts.org.tw/2016/eng/result.html
---
• art • astel • communications • facebook • markovtsev • pinterest • twitter
Tatyana is illustrating books for one of the largest Russian publishing houses ACT / Astel, and for one of her favorite authors, N. Solntseva. TM is drawing 15 illustrations per book (main and one for each chapter) - see an example below. Right now she is working on the 4th book, while the first one is getting printed in December.They should be available on Amazon.   Promotional Video       Illustration Example: